Alternative Genitourinary Cancer Treatment: Expert Care That Works
Be a cancer survivor.
At New Hope Unlimited, our administrative and medical teams are dedicated to providing the most comprehensive treatments that:
Stimulates spontaneous tumor regression
Rebuilds the immune system to fight recurrence
Advocates fewer side effects than mainstream medicine
Improves quality of life
Restore Your Body's Disease-Free Condition
What Patients Say About Cancer Treatment at New Hope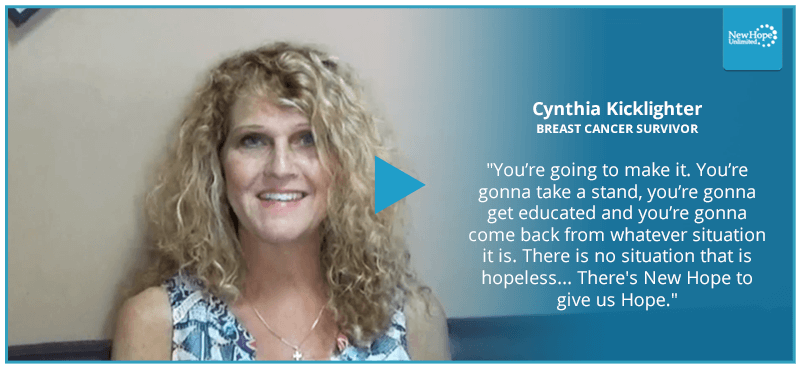 What is Genitourinary Cancer?
Achieving remission begins with knowing vital information about your disease and treatment options.
Genitourinary cancers include malignant diseases affecting the urinary organs of women and men, as well as the male reproductive systems. They comprise the following:
Cancer occurs in any of these organs when a cell grows abnormally and out of control. Here at New Hope Unlimited, we take a team approach to treating genitourinary cancers, and you are an important part of our team. Licensed oncologists, holistic medicine specialists, and many other medical experts collaborate closely to personalize your cancer treatment.
What are the Signs of Genitourinary Cancer?
Our combination of conventional and alternative cancer treatments may reverse the symptoms of genitourinary cancer, which vary depending on the cancer's location.
Some common symptoms of kidney cancer are:
Blood in your urine
Pain in your back or side
A fever that comes and goes
Loss of appetite, leading to weight loss
Unexplainable fatigue
Some common symptoms of bladder cancer are:
Blood in your urine
Pain when urinating
Pain in your pelvic area
Increased urge to urinate
Recurrent back pain
Some common symptoms of prostate cancer are:
Difficulty releasing urine
Decreased force in the stream of urine
Discomfort in your pelvic area
Blood in your semen
Erectile dysfunction
Persistent bone pain
Some common symptoms of testicular cancer are:
A lump in either testicle
A feeling of heaviness in your scrotum
A sudden accumulation of fluid in your scrotum
A dull ache in your groin or abdominal area
Pain in a testicle or the scrotum
Enlargement or tenderness of your breasts
Persistent back pain
The symptoms of penile cancer are visible on the penis, which include:
Changes in color or thickness of the skin
An unusual lump or growth
A rash or small "crusty" bumps
A foul-smelling discharge underneath the foreskin
Swelling at the end of the penis
A sore anywhere on the penis, which may bleed
Some common symptoms of ureteral cancer are:
Blood in your urine
Pain when urinating
Back pain
Unintended weight loss
Unexplainable fatigue
Some common symptoms of urethral cancer are:
Blood in your urine
Lumps on the urethra
Frequent urination without passing much urine
Enlarged lymph nodes in the groin area
Pain or discomfort, low flow, or dribbling while urinating
Discharge from the urethra
How Do Doctors Confirm a Genitourinary Cancer Diagnosis?
Earlier detection leads to better genitourinary cancer prognosis and life expectancy. Therefore, specialists in genitourinary malignancy imaging may perform the following studies:
Ultrasound
Computed tomography (CT) scan
Magnetic resonance imaging (MRI) scan
Positron emission tomography (PET) scan
Angiography
Intravenous pyelogram
Other diagnostic tests may include:
Endoscopy
Tissue (biopsies) and body-fluid samples
Molecular tissue testing
Additionally, know how specific genitourinary cancers are diagnosed below:
After receiving a genitourinary cancer diagnosis, the next most important step is to plan your treatment with New Hope Unlimited.
Why Choose Us for Genitourinary Cancer Alternative Treatment?
Experience first-class care and treatment from leading medical professionals in conventional and alternative cancer therapies. New Hope Unlimited has one of the most active programs in the world for the treatment of genitourinary malignancies, enabling our cancer care team to have the highest level of expertise in improving cancer prognoses. Read about our treatment strategies here.
Our Approach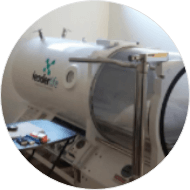 Advanced Treatments for Genitourinary Cancers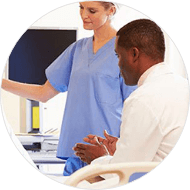 Top-Rated Physicians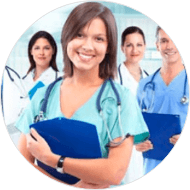 Personal Care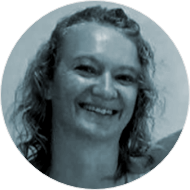 Patient Satisfaction
Our Patient-Centric Medical Facilities
At New Hope Unlimited, we pride ourselves in providing superior comfort, cleanliness, and cancer care at our 8,000 square foot medical treatment center in San Luis Rio Colorado, Mexico. We worked with renowned architects and contractors to create the ideal space for recovery, which includes state-of-the-art lounge areas and spacious private in-rooms that assure the comfort of our patients and their loved ones. To make our patients feel right at home, we equip each private ward with high-definition U.S. television, quality bedding, and high-speed internet connection. And with proper nutrition playing a vital role in cancer recovery, New Hope Unlimited also fulfills the dietary needs of each patient using fresh, organic produce to prepare breakfasts, lunches, snacks, and dinners. Comfort and cleanliness are also strictly implemented in our medical treatment rooms, which are equipped with the latest medical supplies and technology to provide the highest standard of care and treatment. Our medical center also has an in-house Hyperbaric Chamber, a well-established therapy for decompression sickness, exclusively available for our patients' use. Further, New Hope Unlimited has maintained its exceptional partnership with Hospital Migoo, a medical group composed of certified physicians and specialists committed to our patients' care and well-being.
Stories of New Hope
Life-changing tales of our cancer patients and survivors.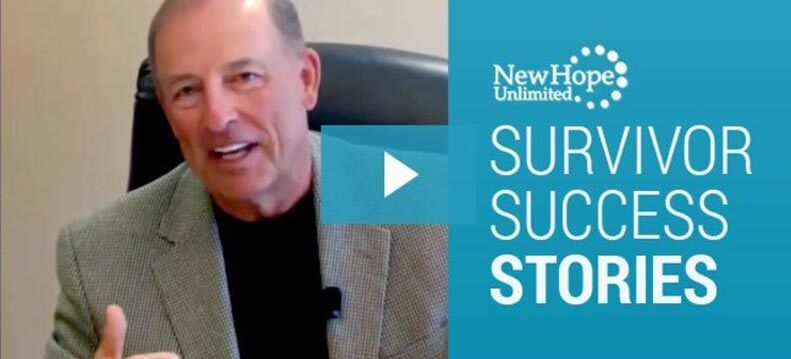 More Cancer Survivor Testimonials ►
FAQs
1. What is the most common genitourinary cancer?
Prostate cancer is by far the most common of all genitourinary cancers. Indolent behavior and the likelihood for bone metastases characterize this aggressive, but manageable disease.
2. What specific treatments does New Hope Unlimited offer?
From homeopathic medicine to hormone therapy and whole-body detoxification, know about the alternative genitourinary cancer treatments you may receive
here
.
WE'D LOVE TO HEAR FROM YOU! REQUEST FOR A CONSULTATION
STOP FEELING HELPLESS TO YOUR DISEASE... YOU STILL HAVE OPTIONS!
Schedule an appointment with New Hope