Alternative Ureteral Cancer Treatments: Expert Care That Works
Be a cancer survivor.
At New Hope Unlimited, our administrative and medical teams are dedicated to providing the most comprehensive treatments that:
Stimulates spontaneous tumor regression
Rebuilds the immune system to fight cancer recurrence
Advocates fewer side effects than mainstream medicine
Improves quality of life
Restore Your Body's Disease-Free Condition
What Patients Say About Cancer Treatment at New Hope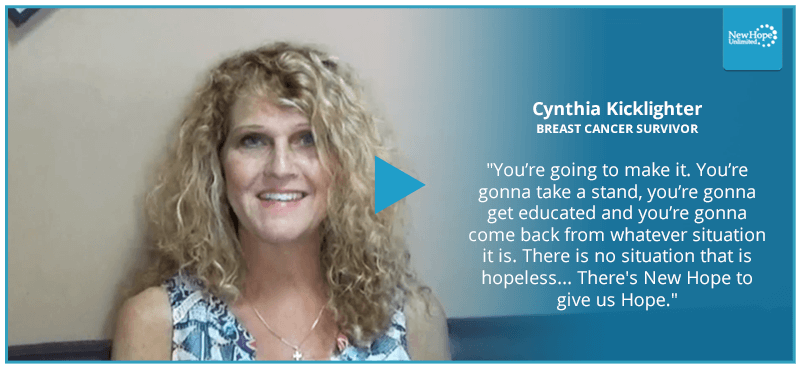 What is Ureteral Cancer?
Unlocking the possibility of cancer remission begins with knowing vital information about your diagnosis.
Ureteral cancer is a malignant (cancerous) disease that begins in the cells lining the inside of the ureters — also known as the tubes that connect your kidneys to your bladder. Your body's ureters are part of the urinary tract, and they transport urine from your kidneys to your bladder. When cancer cells develop in these vital tubes, you can experience uncomfortable and painful symptoms leading to an eventual reduction in quality of life and survival.
Addressing the Signs of Ureteral Cancer
The medical professionals here at New Hope Unlimited are among the most experienced in the world in cancer treatment protocols. This allows us to reverse the symptoms of ureteral cancer, which may include:
Dark urine
Blood-tinged urine
Pain or burning when urinating
Persistent back pain or cramps
Unintended weight loss
Urinary frequency or hesitancy
Constant fatigue
The feeling of poor health (malaise)
What Caused Your Cancer?
Currently, it is unclear what causes the mutation leading to ureteral cancer. However, according to scientists, the risk factors for ureteral cancer are:
Increasing age
Personal history of bladder or kidney cancer
Smoking or chewing tobacco
Exposure to certain environmental substances
Detection and Diagnosis of Ureteral Cancer
Because finding cancer at an early stage improves your ureteral cancer prognosis, your doctor or urologist may order these tests to produce an accurate diagnosis:
Physical examination
Blood test and urinalysis
Cystoscopy
Imaging tests to assess the extent of cancer, such as:

Computed tomography scan
Positron emission tomography scan
Magnetic resonance imaging scan
Intravenous pyelogram (IVP)
Bone scan
Renal scan
X-ray of the chest
Kidney ultrasound
Computed tomography urogram

Sample tissue removal for testing (biopsy)
After receiving a ureteral cancer diagnosis, the most important step is to plan your treatment.
Why Choose Us for Ureteral Cancer Alternative Treatment?
Here at New Hope Unlimited in New Mexico, our medical doctors of different specialties, alternative medicine practitioners, and other members of your cancer care team will review the effects of ureteral cancer on your body, mind, and overall well-being. After this, we will assess your unique case to create a customized treatment plan to attack and combat your cancer. Our goal is to give you your best chance for successful treatment while nurturing your quality of life.
Click here to know more about our treatment strategies and why cancer patients from all over the world trust us with their care.
Our Approach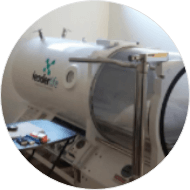 Advanced Treatments for Ureteral Cancer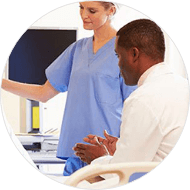 Top-Rated Physicians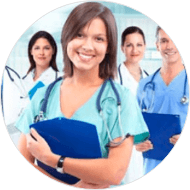 Personal Care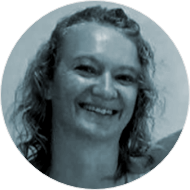 Patient Satisfaction
Our Patient-Centric Medical Facilities
At New Hope Unlimited, we pride ourselves in providing superior comfort, cleanliness, and cancer care at our 8,000 square foot medical treatment center in San Luis Rio Colorado, Mexico. We worked with renowned architects and contractors to create the ideal space for recovery, which includes state-of-the-art lounge areas and spacious private in-rooms that assure the comfort of our patients and their loved ones.
To make our patients feel right at home, we equip each private ward with high-definition U.S. television, quality bedding, and high-speed internet connection. And with proper nutrition playing a vital role in cancer recovery, New Hope Unlimited also fulfills the dietary needs of each patient using fresh, organic produce to prepare breakfasts, lunches, snacks, and dinners.
Comfort and cleanliness are also strictly implemented in our medical treatment rooms, which are equipped with the latest medical supplies and technology to provide the highest standard of care and treatment. Our medical center also has an in-house Hyperbaric Chamber, a well-established therapy for decompression sickness, exclusively available for our patients' use.
Further, New Hope Unlimited has maintained its exceptional partnership with Hospital Migoo, a medical group composed of certified physicians and specialists committed to our patients' care and well-being.
Stories of New Hope
Life-changing tales of our cancer patients and survivors.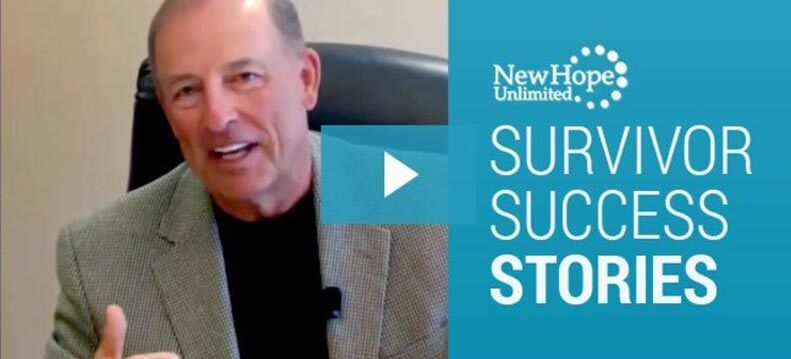 More Cancer Survivor Testimonials ►
FAQs
1. Are ureteral cancer and bladder cancer the same?
Ureteral cancer is somewhat related to
bladder cancer
, but they are not the same. These two cancers are similar in the sense that the cells lining the ureters are the same kind of cells lining the inside of the bladder. Those with a ureteral cancer diagnosis have a significantly increased risk of bladder cancer as well.
2. What specific treatments does New Hope Unlimited offer?
From whole-body detoxification, systemic enzyme therapy, and chiropractic medicine
click here
to know the alternative ureteral cancer treatments you may receive from our cancer care team.
WE'D LOVE TO HEAR FROM YOU! REQUEST FOR A CONSULTATION
STOP FEELING HELPLESS TO YOUR DISEASE... YOU STILL HAVE OPTIONS!
Schedule an appointment with New Hope