Alternative Sézary Syndrome Treatments: Expert Care That Works
Be a cancer survivor.
At New Hope Unlimited, our administrative and medical teams are dedicated to providing the most comprehensive treatments that:
Stimulates spontaneous tumor regression
Rebuilds the immune system to fight cancer recurrence
Advocates fewer side effects than mainstream medicine
Improves quality of life
Restore Your Body's Disease-Free Condition
What Patients Say About Cancer Treatment at New Hope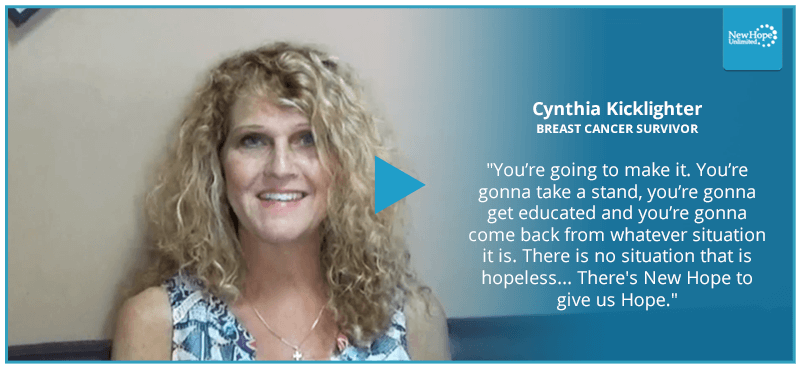 What is Sézary Syndrome?
Improving the chances of remission for Sézary syndrome begins with knowing vital information about the disease.
Sézary syndrome is an aggressive form of cutaneous T-cell lymphoma, which is a cluster of disorders that occur when T-cells (a type of white blood cell) become malignant or cancerous. In Sézary syndrome, cancerous cells can be found in the blood, lymph nodes, and skin. The cancer can also metastasize (spread) to other organs. Sézary erythroderma and Sézary's lymphoma are other well-known terms for this disease.
Although Sézary syndrome is uncommon, it still accounts for approximately 15 percent of all cutaneous T-cell lymphomas. Here at New Hope Unlimited, our missions include addressing the root of your cancer, preventing the disease from returning, and to overall stop the rise of Sézary syndrome diagnoses.
What are the Symptoms of Sézary Syndrome?
The hallmark sign of Sézary syndrome is a red and itchy rash called erythroderma, which can cover as much as 80 percent of the body over time. Other common signs and symptoms that our alternative Sézary syndrome treatments may reverse are:
Intense itchiness
Swelling of the skin
Scaling and.or peeling of the skin throughout the body
Thickening of the skin on the palms and soles
Skin plaques and tumors
Malformation of fingernails and toenails
Outward turning of the eyelids
Enlarged lymph nodes
Persistent fevers
Hair loss
Unintended weight loss
Enlarged liver and spleen
This aggressive cancer can also cause problems in your lungs, gastrointestinal tract, and liver. Having Sézary syndrome likewise increases the risk of developing other cancers.
What Caused Your Cancer?
The exact cause of Sézary syndrome is unclear. However, most people with this disease have chromosomal abnormalities in the DNA of cancerous cells, and not in healthy cells. It is crucial to know that these DNA abnormalities are not inherited defects, but rather changes that happen over a lifetime. Specifically, the most prevalent abnormalities are DNA additions to chromosomes 8 and 17 or DNA loss from chromosomes 10 and 17.
How Do Doctors Confirm a Cancer Diagnosis?
Early detection is fundamental to your Sézary syndrome prognosis and survival rate. Your doctor might order these tests to produce an accurate diagnosis:
Medical history and physical exam
Complete blood count
Sample tissue removal (biopsy)
Peripheral blood smear
Flow cytometry
Immunophenotyping
T-cell receptor (TCR) gene rearrangement test
How is Sézary Syndrome Staged?
After receiving a Sézary syndrome diagnosis, the next most important step is to plan your treatment depending on your cancer stage. Staging determines how far your cancer has spread and which treatment options are best. Oncologists stage Sézary syndrome as follows:
1A: Less than 10 percent of your skin is covered in red plaques or patches.
1B: More than 10 percent of your skin is red or irritated.
2A: Any amount of skin is involved. Your lymph nodes are enlarged, but not malignant.
2B: One or more tumors about 1 centimeter or larger in size have formed on your skin. Your lymph nodes are enlarged, but not malignant.
3A: Most of your skin is red and may have patches, plaques, or tumors. Your lymph nodes are normal or enlarged, but not malignant. Your blood may or may not comprise some Sézary cells.
3B: Lesions are covering most of your skin. Your lymph nodes can either be enlarged or not. The number of Sézary cells found in your blood is low.
4A(1): Skin lesions are covering any part of the skin surface. Your lymph nodes may or may not be swollen. The number of Sézary cells found in your blood is high.
4A(2): Skin lesions are covering any part of the skin surface. Your lymph nodes are enlarged and the cells look abnormal under a microscope. Sézary cells may or may not be in your blood.
4B: Skin lesions are covering any part of the skin surface. Your lymph nodes may either be normal or abnormal. Sézary cells in your blood may be present of nonexistent. Lymphoma cells have spread to your other organs or tissues.
Why Choose Us for Alternative Sézary Syndrome Treatments?
Here at New Hope Unlimited, you will receive unparalleled care and treatment from one of the world's most active lymphoma centers. Our oncologists, nurses, aftercare specialists, and other members of our cancer care team specializes in a powerful combination of conventional and holistic treatments for Sézary syndrome. This allows us to target and attack cancer cells with minimal side effects to your health and well-being.
Wear your armor of New Hope. For more information, click here to know about our treatment strategy.
Our Approach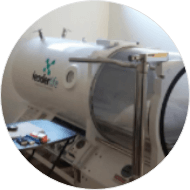 Advanced Treatments for Sézary Syndrome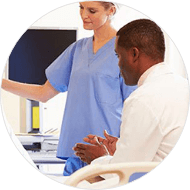 Top-Rated Physicians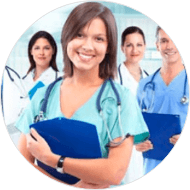 Personal Care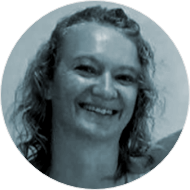 Patient Satisfaction
Our Patient-Centric Medical Facilities
At New Hope Unlimited, we pride ourselves in providing superior comfort, cleanliness, and cancer care at our 8,000 square foot medical treatment center in San Luis Rio Colorado, Mexico. We worked with renowned architects and contractors to create the ideal space for recovery, which includes state-of-the-art lounge areas and spacious private in-rooms that assure the comfort of our patients and their loved ones. To make our patients feel right at home, we equip each private ward with high-definition U.S. television, quality bedding, and high-speed internet connection. And with proper nutrition playing a vital role in cancer recovery, New Hope Unlimited also fulfills the dietary needs of each patient using fresh, organic produce to prepare breakfasts, lunches, snacks, and dinners. Comfort and cleanliness are also strictly implemented in our medical treatment rooms, which are equipped with the latest medical supplies and technology to provide the highest standard of care and treatment. Our medical center also has an in-house Hyperbaric Chamber, a well-established therapy for decompression sickness, exclusively available for our patients' use. Further, New Hope Unlimited has maintained its exceptional partnership with Hospital Migoo, a medical group composed of certified physicians and specialists committed to our patients' care and well-being.
Stories of New Hope
Life-changing tales of our cancer patients and survivors.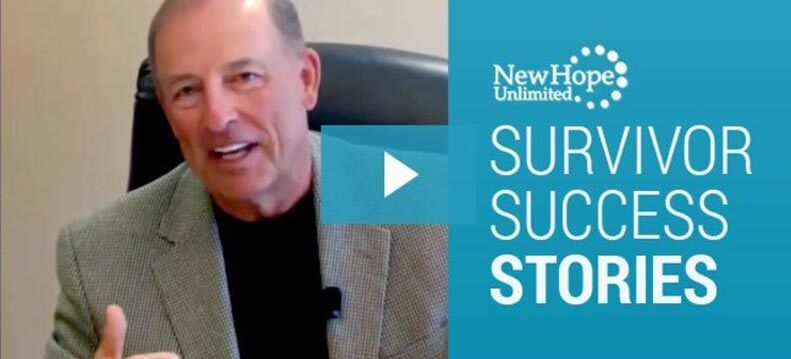 More Cancer Survivor Testimonials ►
FAQs
1. Who is at risk for Sézary syndrome?
This cancer does not discriminate and can affect anyone. However, it is most common among people over the age of 60.
2. What type of treatments does New Hope Unlimited offer?
From ultraviolet blood irradiation therapy to something as simple and essential as nutrient supplementation, learn more about your potential Sézary syndrome alternative treatments
here
.
WE'D LOVE TO HEAR FROM YOU! REQUEST FOR A CONSULTATION
STOP FEELING HELPLESS TO YOUR DISEASE... YOU STILL HAVE OPTIONS!
Schedule an appointment with New Hope