Alternative Rhabdomyosarcoma Treatments for Adults: Expert Care That Works
Be a cancer survivor. At New Hope Unlimited, our administrative and medical teams are dedicated to providing the most comprehensive treatments that:
Stimulates spontaneous tumor regression
Rebuilds the immune system to fight cancer recurrence
Advocates fewer side effects than mainstream medicine
Improves quality of life
Restore Your Body's Disease-Free Condition
What Patients Say About Cancer Treatment at New Hope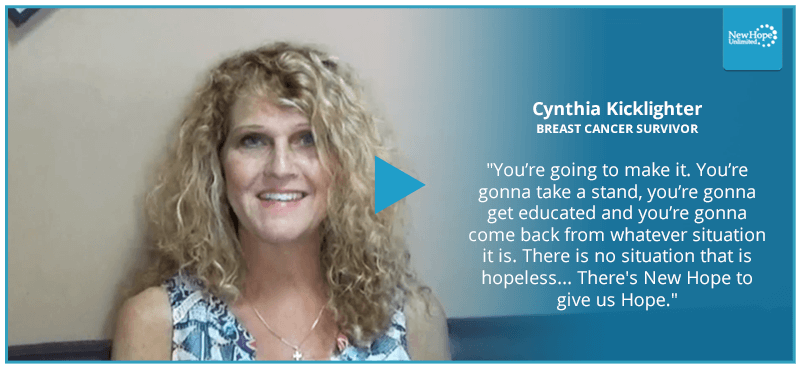 What is Rhabdomyosarcoma?
Understanding your disease and diagnosis is the first step toward cancer remission.
Rhabdomyosarcoma (RMS) is a form of sarcoma, which are cancers that arise from connective tissues in the body. RMS consists of cells that develop into skeletal (voluntary) muscles. These vital muscles allow us to control and move parts of our body.
Before birth, cells called rhabdomyoblasts begin to form and eventually develop into skeletal muscles. These are the cells that can mutate into rhabdomyosarcoma. Because this cancer arises in very early forms of muscle cells, it occurs more commonly in children. However, RMS does not discriminate and can affect adults.
Because this malignant (cancerous) disease is rare and almost unheard of in older patients, New Hope Unlimited is focused on providing alternative rhabdomyosarcoma treatments for adults.
Which Part of Your Body Can Have RMS?
Rhabdomyosarcoma can begin almost anywhere in the body, even in areas that normally do not have skeletal muscles.
The most common sites of rhabdomyosarcoma are:
The head and neck, including the:

Eyes
Nasal sinuses
Throat

Urinary and reproductive organs
Arms and legs
Chest and abdomen
Addressing the Signs of Rhabdomyosarcoma
One of our main goals is to reduce or reverse the symptoms of rhabdomyosarcoma, which may vary depending on the location of your cancer cells.
If RMS is in your head or neck area, signs and symptoms may include:
Persistent headaches
Bulging or swelling of the eyes
Changes in vision
Bleeding in the nose, ears, or throat
If RMS is in your urinary or reproductive system:
Blood in the urine
Difficulty urinating
Changes in bowel movements
A mass or bleeding in the rectum of vagina
If RMS is in your arms or legs:
A lump or swelling in the arm or leg
Pain or discomfort in the affected area
If RMS is in your trunk (chest and abdomen):
Vomiting
Pain in the affected area
Constipation
What Caused Your Cancer?
Currently, what causes rhabdomyosarcoma is unclear. However, the following factors may play a role in increasing your risk of developing RMS:
A family history of cancer at a young age
Certain genetic disorders, including:

Li-Fraumeni Syndrome
Beckwith-Wiedemann Syndrome
Costello Syndrome
Tests for Rhabdomyosarcoma
The key to improving your rhabdomyosarcoma prognosis and life expectancy is to receive an early and accurate diagnosis. The following tests will help your doctor find RMS:
X-rays
Computerized tomography (CT)
Positron emission tomography (PET)
Magnetic resonance imaging (MRI)
Bone scan
Ultrasound
Sample tissue removal or biopsy
Why Choose Us for Rhabdomyosarcoma Alternative Treatment?
Our cancer care team includes specialists and pioneers in both conventional and holistic RMS treatments, which allows us to give you personal, customized care. What's more, we incorporate leading-edge therapies and technologies to ensure you receive the most advanced, comprehensive treatment with the least impact on your body.
Cancer is NOT a death sentence, and New Hope Unlimited wants to help you believe it. Read about our alternative cancer treatment strategies here.
Our Approach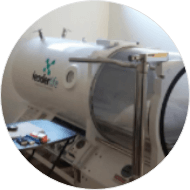 Advanced Treatments for Rhabdomyosarcom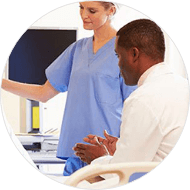 Top-Rated Physicians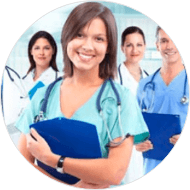 Personal Care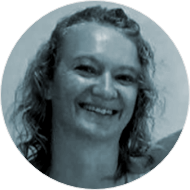 Patient Satisfaction
Our Patient-Centric Medical Facilities
At New Hope Unlimited, we pride ourselves in providing superior comfort, cleanliness, and cancer care at our 8,000 square foot medical treatment center in San Luis Rio Colorado, Mexico. We worked with renowned architects and contractors to create the ideal space for recovery, which includes state-of-the-art lounge areas and spacious private in-rooms that assure the comfort of our patients and their loved ones.
To make our patients feel right at home, we equip each private ward with high-definition U.S. television, quality bedding, and high-speed internet connection. And with proper nutrition playing a vital role in cancer recovery, New Hope Unlimited also fulfills the dietary needs of each patient using fresh, organic produce to prepare breakfasts, lunches, snacks, and dinners.
Comfort and cleanliness are also strictly implemented in our medical treatment rooms, which are equipped with the latest medical supplies and technology to provide the highest standard of care and treatment. Our medical center also has an in-house Hyperbaric Chamber, a well-established therapy for decompression sickness, exclusively available for our patients' use.
Further, New Hope Unlimited has maintained its exceptional partnership with Hospital Migoo, a medical group composed of certified physicians and specialists committed to our patients' care and well-being.
Stories of New Hope
Life-changing tales of our cancer patients and survivors.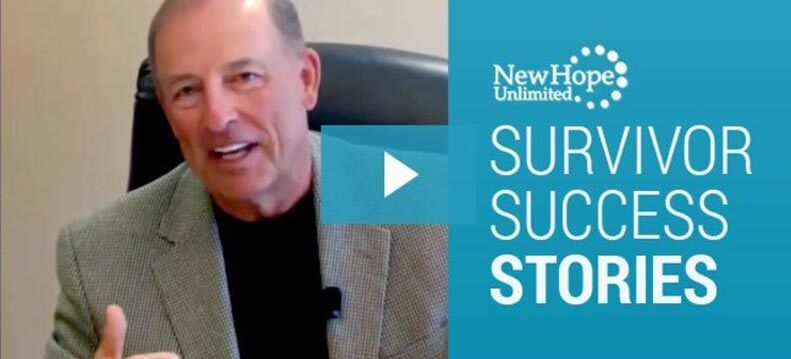 More Cancer Survivor Testimonials ►
FAQs
1. What specific treatments does New Hope Unlimited offer?
From immune enhancement, levorotatory vitamin C supplementation, and pain management therapies, read this page to learn about the alternative rhabdomyosarcoma treatments you may receive.
2. Can alternative treatments address cancer-caused fatigue?
Yes, weakness and fatigue may be lessened by alternative treatments. Nausea, vomiting, stress, difficulty sleeping, pain, and other common symptoms of cancer may also be reduced.
WE'D LOVE TO HEAR FROM YOU! REQUEST FOR A CONSULTATION
STOP FEELING HELPLESS TO YOUR DISEASE... YOU STILL HAVE OPTIONS!
Schedule an appointment with New Hope