Alternative Pheochromocytoma Treatments: Expert Care That Works
Survive your disease. At New Hope Unlimited, our administrative and medical teams are dedicated to providing the most comprehensive treatments that:
Stimulates spontaneous tumor regression
Rebuilds the immune system to fight cancer recurrence
Advocates fewer side effects than mainstream medicine
Improves quality of life
Restore Your Body's Disease-Free Condition
What Patients Say About Cancer Treatment at New Hope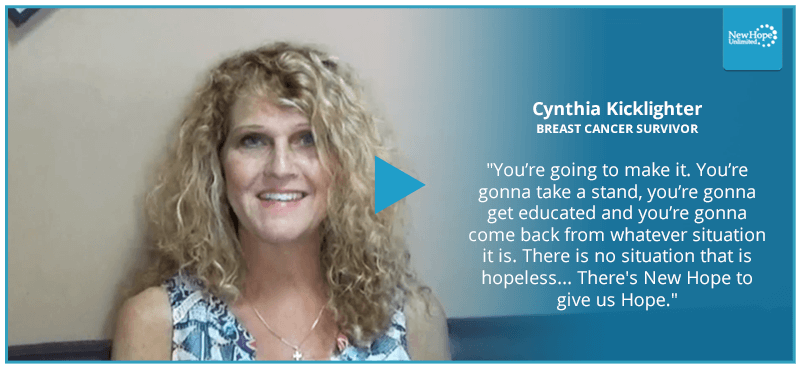 What is Pheochromocytoma?
Your journey toward cancer remission cannot begin without knowing vital information about your diagnosis.
Pheochromocytomas are rare tumors of chromaffin cells, which are cells of the adrenal gland. The adrenal gland creates hormones called catecholamines. In pheochromocytoma, the cells overproduce catecholamines — specifically norepinephrine, dopamine, and epinephrine — all of which are highly essential for the human body to function. Pheochromocytomas develop in the adrenal glands. Generally, only one of two adrenal glands are affected by a pheochromocytoma, although there may be multiple tumors.
Untreated, a malignant pheochromocytoma can lead to severe or life-threatening damage to other body systems, particularly the cardiovascular system.
Reverse the Signs of Pheochromocytoma
An excess of catecholamines can cause adverse side effects. Here at New Hope Unlimited, we may undo the following symptoms of pheochromocytoma:
High blood pressure (hypertension)
Headaches
Excessive sweating
Rapid heartbeat (tachycardia)
Involuntary quivering (tremors)
Shortness of breath (dyspnea)
Paleness of the face (pallor)
Unintended weight loss
Increased anxiety or sense of doom
Complications of Pheochromocytoma
Hypertension alone can damage multiple organs, especially tissues of the cardiovascular system, kidneys, and brain. Without proper treatment, high blood pressure associated with pheochromocytomas can cause the following critical conditions:
Stroke
Heart disease
Kidney failure
Acute respiratory distress
Optic nerve damage
Cancer cells spreading to the lymph system, liver, lungs, or bones
What Caused Your Cancer?
Medical studies are ongoing to determine the exact cause of pheochromocytoma. The only known risk factors are genetic syndromes, which cause about 25 percent of all cases.
The genetic disorders associated with pheochromocytoma are:
Familial Paraganglioma syndrome
We encourage you to consider genetic testing and counseling if you or a family member wants to be tested for these syndromes.
Detection and Diagnosis of Pheochromocytoma
The key to improving your pheochromocytoma prognosis and life expectancy is to receive an early diagnosis. Your physician might order a number of tests:
Laboratory tests, such as:

Blood tests
24-hour urine test

Imaging tests, including:

M-iodobenzylguanidine (MIBG) imaging
Computed tomography (CT) scan
Positron emission tomography (PET) scan
Magnetic resonance imaging (MRI) scan
Why Choose Us for Pheochromocytoma Alternative Treatment?
New Hope Unlimited has one of the world's few programs committed to providing personalized care for malignant adrenal tumors, including the complex pheochromocytoma. Treating adrenal cancer can be challenging and it requires a high degree of skill and experience. Our cancer care center in New Mexico, fortunately, provides a range of specialized strategies to determine the extent of your disease and provide targeted solutions.
Our Approach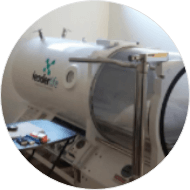 Advanced Treatments for Pheochromocytoma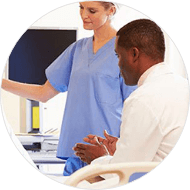 Top-Rated Physicians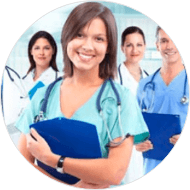 Personal Care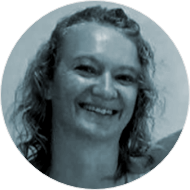 Patient Satisfaction
Our Patient-Centric Medical Facilities
At New Hope Unlimited, we pride ourselves in providing superior comfort, cleanliness, and cancer care at our 8,000 square foot medical treatment center in San Luis Rio Colorado, Mexico. We worked with renowned architects and contractors to create the ideal space for recovery, which includes state-of-the-art lounge areas and spacious private in-rooms that assure the comfort of our patients and their loved ones.
To make our patients feel right at home, we equip each private ward with high-definition U.S. television, quality bedding, and high-speed internet connection. And with proper nutrition playing a vital role in cancer recovery, New Hope Unlimited also fulfills the dietary needs of each patient using fresh, organic produce to prepare breakfasts, lunches, snacks, and dinners.
Comfort and cleanliness are also strictly implemented in our medical treatment rooms, which are equipped with the latest medical supplies and technology to provide the highest standard of care and treatment. Our medical center also has an in-house Hyperbaric Chamber, a well-established therapy for decompression sickness, exclusively available for our patients' use.
Further, New Hope Unlimited has maintained its exceptional partnership with Hospital Migoo, a medical group composed of certified physicians and specialists committed to our patients' care and well-being.
Stories of New Hope
Life-changing tales of our cancer patients and survivors.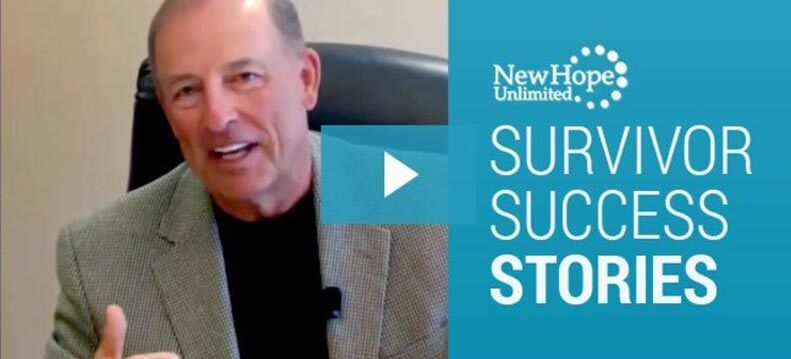 More Cancer Survivor Testimonials ►
FAQs
1. How common is pheochromocytoma?
Pheochromocytoma is rare. About 2 to 8 persons per million receive an accurate diagnosis each year in the United States. It can occur at any age and affects men and women equally.
2. What specific treatments does New Hope offer?
From complete body detoxification, botanical therapy, and even stress management. Click here to read about the alternative pheochromocytoma treatments you may receive.
3. Can my children prevent pheochromocytoma?
Currently, there are no specific measures that can help prevent pheochromocytoma since the only risk factor is hereditary and you cannot alter your family members' genetics.
WE'D LOVE TO HEAR FROM YOU! REQUEST FOR A CONSULTATION
STOP FEELING HELPLESS TO YOUR DISEASE... YOU STILL HAVE OPTIONS!
Schedule an appointment with New Hope