Alternative Metastatic Melanoma Treatments: Expert Care That Works
Be a cancer survivor. At New Hope Unlimited, our administrative and medical teams are dedicated to providing the most comprehensive treatments that:
Stimulates spontaneous tumor regression
Rebuilds the immune system to fight cancer recurrence
Advocates fewer side effects than mainstream medicine
Improves quality of life
What Patients Say About Cancer Treatment at New Hope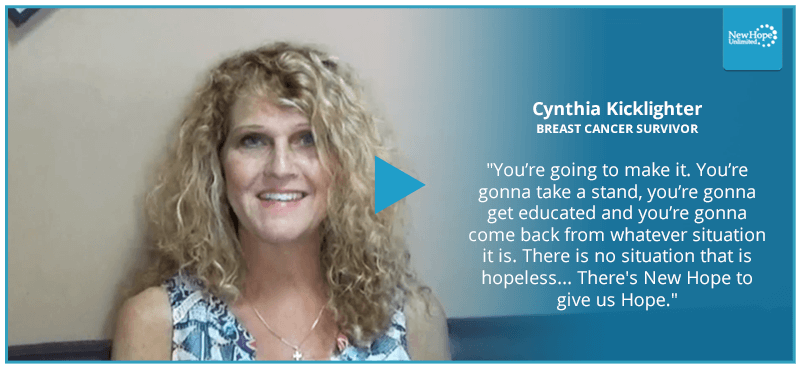 What is Metastatic Melanoma?
The journey toward complete remission starts with knowing essential information about your disease.
Melanoma is usually, though not always, an aggressive form of skin cancer. When melanoma spreads (metastasizes) to other areas in the body, it is called metastatic or advanced. This is also known as stage IV melanoma.
Melanoma often spreads to the following:
Tissue under the skin
Lungs
Abdomen
Liver
Bones
Lymph nodes
Metastatic Melanoma Symptoms in Men and Women
Signs of metastatic melanoma may include:
Hardened lumps under the skin
Swollen or painful lymph nodes
Difficulty breathing
Persistent coughing
Inflammation of the liver
Bone pain
Weakened bones, leading to fractures
Headaches or seizures
Weakness or numbness in the arms or legs
Reduced appetite
Weight loss
Increased tiredness or fatigue
Cause of Metastatic Melanoma
Mutation in melanin-producing skin cells is responsible for melanoma occurrence, which then spreads to other parts of the body (metastatic melanoma). Medical researchers presume that excessive exposure to ultraviolet light, either from the sun or tanning beds, is the primary cause.
Several risk factors can also contribute to developing melanoma:
A family history of melanoma skin cancers
Frequent exposure to ultraviolet light
Having naturally fair or light skin
Having multiple moles, especially irregular moles
Risk factors for metastatic melanoma include having:
Primary melanomas (visible skin growths)
Melanomas that have not been removed
A suppressed immune system
If you have risk factors, discuss prevention with a licensed medical professional.
Tests for Metastatic Melanoma in Men
Because early detection is key to improving your metastatic melanoma prognosis, a doctor may order these tests and procedures to make an accurate metastatic melanoma diagnosis:
Medical history and physical exam
Sample tissue removal surgery (biopsy), such as:

Punch biopsy
Excisional biopsy
Shave biopsy

Chest X-rays
Computerized tomography (CT) scan
Magnetic resonance imaging (MRI) scan
Positron emission tomography (PET) scan
Why Choose Us for Alternative Metastatic Melanoma Treatments?
If conventional cancer treatment brings your increased pain and does not address the root cause of your disease, a powerful blend of holistic and mainstream cancer protocols might work wonders instead. Here at New Hope Unlimited, we offer alternatives to harmful cancer treatments that cause short- and long-term side effects. We prevent the progression of cell mutation, as well as foster emotional and spiritual healing. Click here to know more.
Our Approach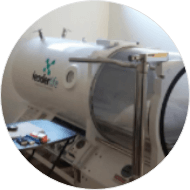 Advanced Treatments for Metastatic Melanoma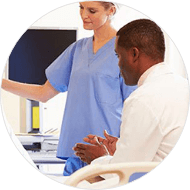 Top-Rated Physicians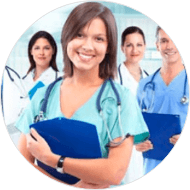 Personal Care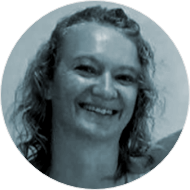 Patient Satisfaction
Our Patient-Centric Medical Facilities
At New Hope Unlimited, we pride ourselves in providing superior comfort, cleanliness, and cancer care at our 8,000 square foot medical treatment center in San Luis Rio Colorado, Mexico. We worked with renowned architects and contractors to create the ideal space for recovery, which includes state-of-the-art lounge areas and spacious private in-rooms that assure the comfort of our patients and their loved ones.
To make our patients feel right at home, we equip each private ward with high-definition U.S. television, quality bedding, and high-speed internet connection. And with proper nutrition playing a vital role in cancer recovery, New Hope Unlimited also fulfills the dietary needs of each patient using fresh, organic produce to prepare breakfasts, lunches, snacks, and dinners.
Comfort and cleanliness are also strictly implemented in our medical treatment rooms, which are equipped with the latest medical supplies and technology to provide the highest standard of care and treatment. Our medical center also has an in-house Hyperbaric Chamber, a well-established therapy for decompression sickness, exclusively available for our patients' use.
Further, New Hope Unlimited has maintained its exceptional partnership with Hospital Migoo, a medical group composed of certified physicians and specialists committed to our patients' care and well-being.
Stories of New Hope
Life-changing tales of our cancer patients and survivors.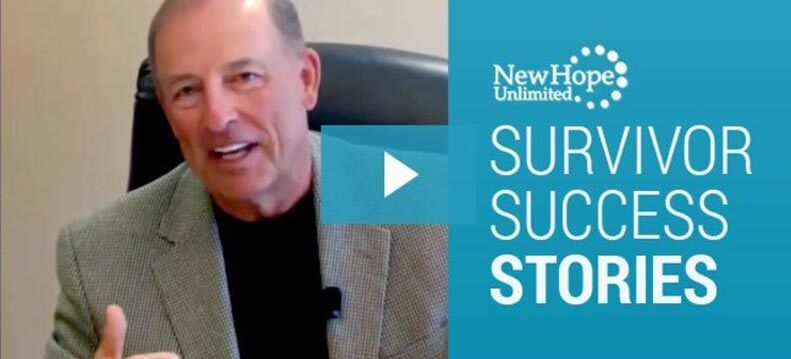 More Cancer Survivor Testimonials ►
FAQs
1. How common is metastatic melanoma?
Melanoma is one of the most prevalent forms of skin cancer in the United States. It is also the most common of all skin cancers to become metastatic, if not caught early.
2. What type of treatments does New Hope offer?
Are you ready to begin your journey toward cancer remission? From botanical therapy to homeopathic medicine, know about the possible alternative metastatic melanoma treatments you may receive here.
WE'D LOVE TO HEAR FROM YOU! REQUEST FOR A CONSULTATION
STOP FEELING HELPLESS TO YOUR DISEASE... YOU STILL HAVE OPTIONS!
Schedule an appointment with New Hope