Alternative Treatments for Vascular Tumors: Expert Care That Works
Survive your disease.
At New Hope Unlimited, our administrative and medical teams are dedicated to providing the most comprehensive treatments that:
Stimulates spontaneous tumor regression
Rebuilds the immune system to fight cancer recurrence
Advocates fewer side effects than mainstream medicine
Improves quality of life
Restore Your Body's Disease-Free Condition
What Patients Say About Cancer Treatment at New Hope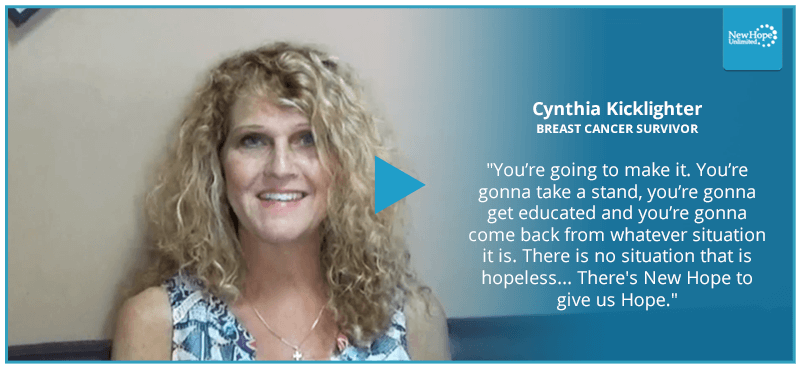 What is a Malignant Vascular Tumor?
Understanding your disease is the first step toward cancer remission.
Vascular tumors, are a common cause of soft tissue growths anywhere in the body, including the skin, tissues below the skin, and organs. Though some tumors are benign (noncancerous), many are malignant (cancerous).
There are two primary types of cancerous vascular tumors, and treatment will depend on the type, staging, location, and several other factors related to your diagnosis and general health. Untreated, they can metastasize (spread) to nearby tissues and internal organs. Acting sooner rather than later can significantly improve your prognosis.
Malignant Vascular Tumors We Treat at New Hope Unlimited
Our cancer care team can customize a treatment plan based on the following types of vascular tumors:
Epithelioid Hemangioendothelioma
Epithelioid hemangioendothelioma (EHE) is a rare type of malignant vascular tumor. It affects the epithelial cells that line the inside of blood vessels. EHE tumors commonly affects the soft tissues, lungs, liver, and bones of younger adults.
Angiosarcoma
Angiosarcoma (AS) is a rare type of soft tissue sarcoma. Similar to EHE, it affects the epithelial cells that make up the lining of the blood vessels. However, angiosarcoma is more common in men and women over the age of 50.
Signs of a Vascular Tumor
Here at New Hope Unlimited, we aim to reverse the symptoms of vascular tumors, which vary depending on their location.
For instance, the symptoms of a vascular brain tumor are:
Persistent headaches
Loss of balance or coordination
Changes in vision
Nausea or vomiting
Collection of fluid in the skull (hydrocephalus)
In general, pressure from a vascular tumor can block the flow of lymph fluid and blood in the affected area, causing painful swelling.
What Caused Your Cancer?
While the cause of vascular tumors is unknown, scientists have identified several risk factors.
The risk factors of angiosarcoma include:
Previous cancer treatments with radiation therapy
Exposure to specific chemicals, such as arsenic and vinyl chloride
Swelling because of lymph vessel damage (lymphedema)
As for epithelioid hemangioendothelioma, the causes and risk factors are still not understood.
How Do Doctors Confirm a Cancer Diagnosis?
To improve your malignant vascular tumor prognosis, receiving an early and accurate diagnosis is imperative. An oncologist might order these tests to screen for EHE or AS:
Medical history and physical exam
Blood tests
Imaging tests to determine the extent of cancer:

X-rays
Computerized tomography (CT) scans
Positron emission tomography (PET) scans
Magnetic resonance imaging (MRI) scans
Ultrasounds

Removal of a sample tissue for lab testing (biopsy)
After receiving a cancerous vascular tumor diagnosis, the next most important step is to plan your treatment with New Hope Unlimited.
Why Choose Us for Vascular Tumors Alternative Treatment?
Choosing which cancer care team to receive treatment from is, perhaps, the most important decision to make as a cancer patient. Here at New Hope Unlimited, your physical, emotional, and spiritual health is in expert hands. You will receive unparalleled comprehensive care from leading providers of a cross between mainstream and holistic cancer treatments for vascular tumors. Call 480-757-6573 today to schedule a consultation.
Our Approach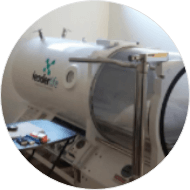 Advanced Treatments for Vascular Tumors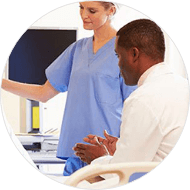 Top-Rated Physicians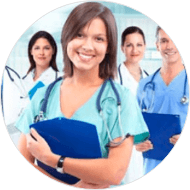 Personal Care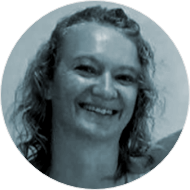 Patient Satisfaction
Our Patient-Centric Medical Facilities
At New Hope Unlimited, we pride ourselves in providing superior comfort, cleanliness, and cancer care at our 8,000 square foot medical treatment center in San Luis Rio Colorado, Mexico. We worked with renowned architects and contractors to create the ideal space for recovery, which includes state-of-the-art lounge areas and spacious private in-rooms that assure the comfort of our patients and their loved ones. To make our patients feel right at home, we equip each private ward with high-definition U.S. television, quality bedding, and high-speed internet connection. And with proper nutrition playing a vital role in cancer recovery, New Hope Unlimited also fulfills the dietary needs of each patient using fresh, organic produce to prepare breakfasts, lunches, snacks, and dinners. Comfort and cleanliness are also strictly implemented in our medical treatment rooms, which are equipped with the latest medical supplies and technology to provide the highest standard of care and treatment. Our medical center also has an in-house Hyperbaric Chamber, a well-established therapy for decompression sickness, exclusively available for our patients' use. Further, New Hope Unlimited has maintained its exceptional partnership with Hospital Migoo, a medical group composed of certified physicians and specialists committed to our patients' care and well-being.
Stories of New Hope
Life-changing tales of our cancer patients and survivors.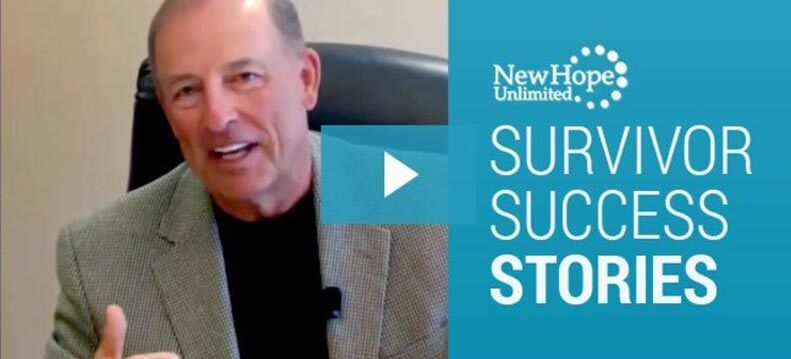 More Cancer Survivor Testimonials ►
FAQs
1. Will I lose my hair during cancer treatment?
Hair loss is a common side effect of some chemotherapy drugs, which is why our medical team does not practice high-dose use of this treatment. Further, many new and targeted drugs do not result in hair loss.
2. What specific treatments does New Hope Unlimited offer?
From homeopathic medicine, levorotatory vitamin C supplementation, and other non-invasive therapies, read our
Treatments for Cancer page
to learn about the alternative vascular tumor treatments you may receive.
WE'D LOVE TO HEAR FROM YOU! REQUEST FOR A CONSULTATION
STOP FEELING HELPLESS TO YOUR DISEASE... YOU STILL HAVE OPTIONS!
Schedule an appointment with New Hope