Alternative Triple-Negative Breast Cancer Treatments: Expert Care That Works
Be a breast cancer survivor.
At New Hope Unlimited, our administrative and medical teams are dedicated to providing the most comprehensive treatments that:
Stimulates spontaneous tumor regression
Rebuilds the immune system to fight cancer recurrence
Advocates fewer side effects than mainstream medicine
Improves quality of life
Restore Your Body's Disease-Free Condition
What Patients Say About Cancer Treatment at New Hope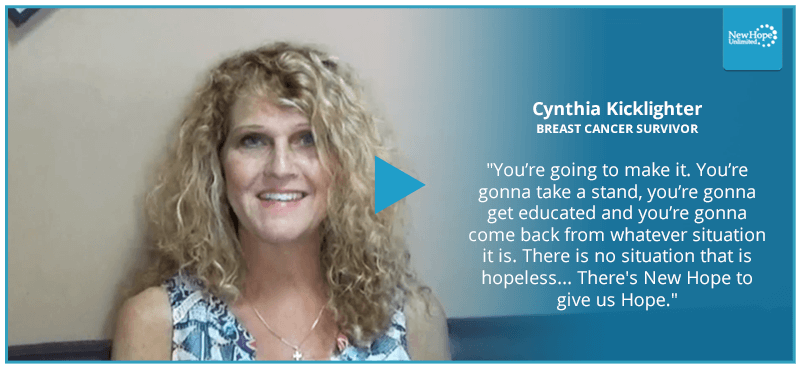 What is Triple-Negative Breast Cancer?
The journey toward remission begins with knowing vital information about your diagnosis.
Breast cancer is a complex disease with many subtypes, one of which is triple-negative breast cancer (TNBC). TNBC tests negative for progesterone receptors, estrogen receptors, and excess HER2 protein. Therefore, triple-negative breast cancer does not respond to hormone therapy and conventional techniques that usually target the receptors of these hormones.
10 to 20 percent of people who receive a breast cancer diagnosis have the TNBC subtype. TNBC grows rapidly, has a higher grade, and tends to metastasize (spread) without immediate care.
Reverse the Signs of Triple-Negative Breast Cancer
The symptoms of triple-negative breast cancer are, in most cases, the same as those of other breast cancer types. Here at New Hope Unlimited, among our goals is to undo such symptoms, which may include:
A mass or lump in the breast
Breast pain or tenderness
Redness of the breast
Discharge from the nipple
A nipple that turns inward
What Caused Your Cancer?
Research about the causes of triple-negative breast cancer is ongoing. However, scientists and doctors have discovered that TNBC occurs most often in:
Those with the BRCA1 gene mutation
Younger women below age 40 or 50
Premenstrual African-American women
Women with an increased hip-to-waist ratio
Women who have never had or have fewer children
Women who have never breastfed, or only breastfed for shortened periods of time
Diagnostic Tests for Triple-Negative Breast Cancer
Earlier diagnosis improves your triple-negative breast cancer prognosis and life expectancy. Like other breast cancers, diagnosing TNBC often requires you to undergo the following tests:
Mammogram
Breast MRI scan
Breast ultrasound
Core biopsy or fine-needle aspiration
After receiving a triple-negative breast cancer diagnosis, the most important step is to plan your treatment.
Choose New Hope for Triple-Negative Breast Cancer Alternative Treatment
Our cancer care team understands how frustrating and terrifying it is to get a breast cancer diagnosis, and learning that you have an uncommon type of the disease can contribute to your stress and disappointment. We hope it gives you reassurance to know that our doctors here at New Hope Unlimited are dedicated to the latest research and treatment of TNBC, and we are here to support you through treatment and survivorship.
We take pride in being a leading provider of a cross between conventional and alternative breast cancer treatments. For more information, read about our treatment strategy here.
Our Approach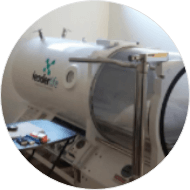 Advanced Treatments for Triple-Negative Breast Cancer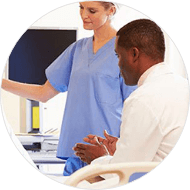 Top-Rated Physicians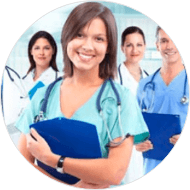 Personal Care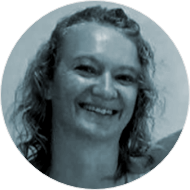 Patient Satisfaction
Our Patient-Centric Medical Facilities
At New Hope Unlimited, we pride ourselves in providing superior comfort, cleanliness, and cancer care at our 8,000 square foot medical treatment center in San Luis Rio Colorado, Mexico. We worked with renowned architects and contractors to create the ideal space for recovery, which includes state-of-the-art lounge areas and spacious private in-rooms that assure the comfort of our patients and their loved ones. To make our patients feel right at home, we equip each private ward with high-definition U.S. television, quality bedding, and high-speed internet connection. And with proper nutrition playing a vital role in cancer recovery, New Hope Unlimited also fulfills the dietary needs of each patient using fresh, organic produce to prepare breakfasts, lunches, snacks, and dinners. Comfort and cleanliness are also strictly implemented in our medical treatment rooms, which are equipped with the latest medical supplies and technology to provide the highest standard of care and treatment. Our medical center also has an in-house Hyperbaric Chamber, a well-established therapy for decompression sickness, exclusively available for our patients' use. Further, New Hope Unlimited has maintained its exceptional partnership with Hospital Migoo, a medical group composed of certified physicians and specialists committed to our patients' care and well-being.
Stories of New Hope
Life-changing tales of our cancer patients and survivors.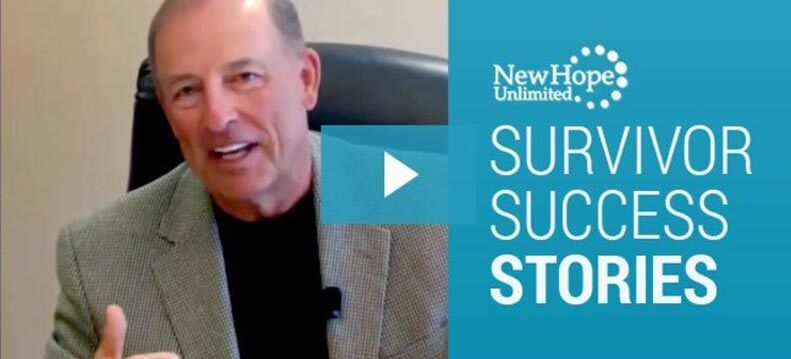 More Cancer Survivor Testimonials ►
FAQs
1. What specific treatments does New Hope offer?
From anti-tumor intravenous therapy, advanced immunotherapy, and hyperbaric oxygen therapy, head over to our
Treatments for Cancer Page
to learn about the alternative triple-negative breast cancer treatments you may receive from our committed cancer care team./p>
2. Is triple-negative breast cancer a death sentence?
TNBC is not a death sentence! Although TNBC is considered aggressive and there is a lack of mainstream treatment options available, a wide selection of effective alternatives may treat this disease. If you've lost faith, please allow us to provide you with
new hope
.
WE'D LOVE TO HEAR FROM YOU! REQUEST FOR A CONSULTATION
STOP FEELING HELPLESS TO YOUR DISEASE... YOU STILL HAVE OPTIONS!
Schedule an appointment with New Hope