Alternative Paget's Disease Treatments: Expert Care That Works
Be a breast cancer survivor.
At New Hope Unlimited, our administrative and medical teams are dedicated to providing the most comprehensive treatments that:
Stimulates spontaneous tumor regression
Rebuilds the immune system to fight cancer recurrence
Advocates fewer side effects than mainstream medicine
Improves quality of life
Restore Your Body's Disease-Free Condition
What Patients Say About Cancer Treatment at New Hope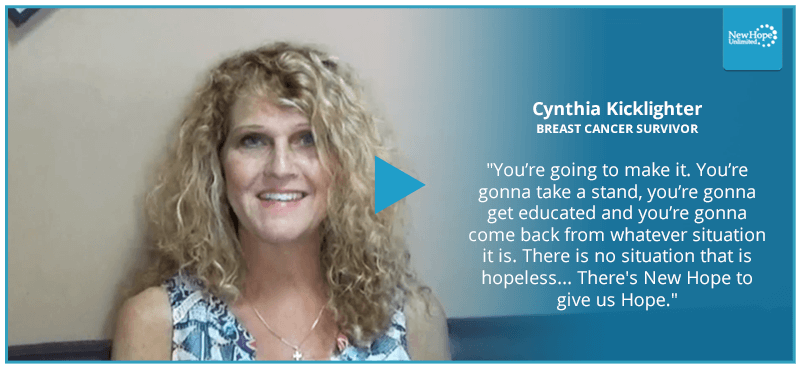 What is Paget's Disease of the Breast?
Unlocking the probability of breast cancer remission starts with knowing vital information about your diagnosis.
Paget's disease of the breast — sometimes called Paget's disease of the nipple — is a rare form of breast cancer that occurs almost exclusively in women. However, there have been rare cases in which the disease has affected men. Paget's disease of the breast usually begins at the ducts of the nipple, then metastasizes (spreads) to the nipple surface and the areola (the dark circle of skin surrounding the nipple).
According to the National Cancer Institute, this malignant (cancerous) disorder accounts for less than 5 percent of all breast cancer diagnoses in the United States. Recognizing the signs and symptoms is critical to your treatment's success, given that over 97 percent of people with Paget's disease also have either invasive cancer or DCIS somewhere else in the breast.
What are the Signs of Paget's Disease of the Breast?
This malignant condition initially appears as inflammatory, chronic, "eczema-like" changes around the nipple and adjacent areas. As your cancer progresses without treatment, symptoms of Paget's disease may worsen and include:
Scaling, flaking, and thickening of the skin on your nipple
Itching, tingling, and/or a burning sensation
Flattening of the nipple (inverted nipple)
Bloody or yellowish discharge from the nipple
Pain and increased sensitivity
Here at New Hope Unlimited, our cancer care team's goal is to reverse these symptoms before they lead to complications that may reduce your quality of life.
What Caused Your Cancer?
As with most cancers of the breast, the exact underlying cause of Paget's disease remains unknown. However, researchers suspect the following as potential contributors to increasing your risk for Paget's disease of the breast:
Increasing age
Having the inherited gene mutation BRCA1 or BRCA2
Personal history of breast abnormalities
Family history of breast cancers
Dense breast tissue
Radiation exposure
Weighing more than is healthy
Intake of hormone replacement medications
Excessive alcohol consumption
To curb the onset or recurrence of Paget's Disease of the breast, discuss preventive strategies with your physician.
Diagnosing Paget's Disease of the Breast
Because early detection is significant to your Paget's disease survival rate, a doctor may order these tests to find cancer cells or tumors:
A physical examination of the breasts
Ultrasound and/or breast MRI
Mammogram
Biopsy of the nipple and areola
Why Choose Us for Alternative Paget Disease Treatments?
New Hope Unlimited is one of the most active breast cancer centers in the world. We specialize in a unique combination of conventional and alternative Paget disease treatments, allowing us to address your condition with minimal short- and long-term side effects.
When you choose New Hope Unlimited as your cancer care provider, rest assured that you will have a medical oncologist, surgeon, and nurse assigned to your case. These experts will work collaboratively to develop a treatment plan just for you. Click here to read about our treatment strategy.
Our Approach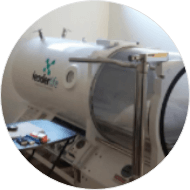 Advanced Treatments for Paget's Disease of the Breast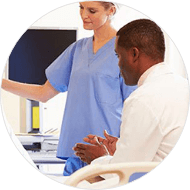 Top-Rated Physicians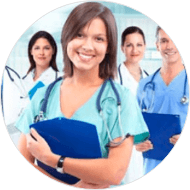 Personal Care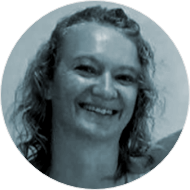 Patient Satisfaction
Our Patient-Centric Medical Facilities
At New Hope Unlimited, we pride ourselves in providing superior comfort, cleanliness, and cancer care at our 8,000 square foot medical treatment center in San Luis Rio Colorado, Mexico. We worked with renowned architects and contractors to create the ideal space for recovery, which includes state-of-the-art lounge areas and spacious private in-rooms that assure the comfort of our patients and their loved ones. To make our patients feel right at home, we equip each private ward with high-definition U.S. television, quality bedding, and high-speed internet connection. And with proper nutrition playing a vital role in cancer recovery, New Hope Unlimited also fulfills the dietary needs of each patient using fresh, organic produce to prepare breakfasts, lunches, snacks, and dinners. Comfort and cleanliness are also strictly implemented in our medical treatment rooms, which are equipped with the latest medical supplies and technology to provide the highest standard of care and treatment. Our medical center also has an in-house Hyperbaric Chamber, a well-established therapy for decompression sickness, exclusively available for our patients' use. Further, New Hope Unlimited has maintained its exceptional partnership with Hospital Migoo, a medical group composed of certified physicians and specialists committed to our patients' care and well-being.
Stories of New Hope
Life-changing tales of our cancer patients and survivors.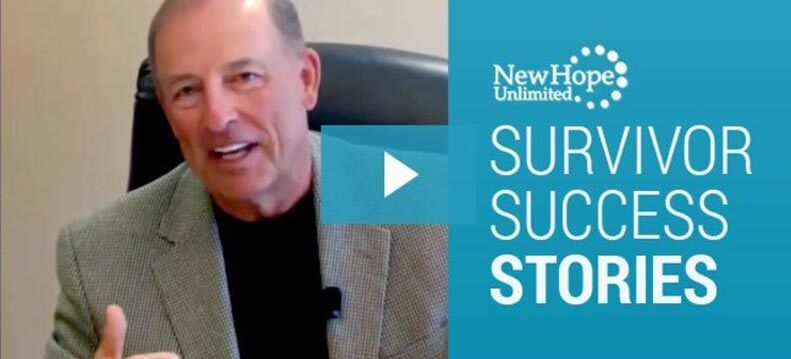 More Cancer Survivor Testimonials ►
FAQs
1. How likely does Paget's disease of the nipple occur in men?
It is more common in women, but similar to other forms of breast cancer, Paget's disease can also affect men. The average age of diagnosis in women is 62, while the average for men is 69, according to the National Cancer Institute.
2. What type of treatments does New Hope offer?
Our experienced and highly skilled cancer specialists will personalize your treatment plan from start to finish. From oxygenating therapy to vitamin C supplementation, know more about your potential Paget's disease alternative treatments
here
.
WE'D LOVE TO HEAR FROM YOU! REQUEST FOR A CONSULTATION
STOP FEELING HELPLESS TO YOUR DISEASE... YOU STILL HAVE OPTIONS!
Schedule an appointment with New Hope