Alternative Nonseminomatous Germ Cell Tumors Treatments: Personalized Cancer Care That Works
Be a cancer survivor. At New Hope Unlimited, our renowned medical specialists and support teams are dedicated to providing the most comprehensive treatments that:
Stimulates the spontaneous regression of tumors
Rebuilds the immune system to fight cancer recurrence
Advocates fewer side effects than mainstream medicine
Improves overall quality of life
Restore Your Body's Disease-Free Condition
What Patients Say About Cancer Treatment at New Hope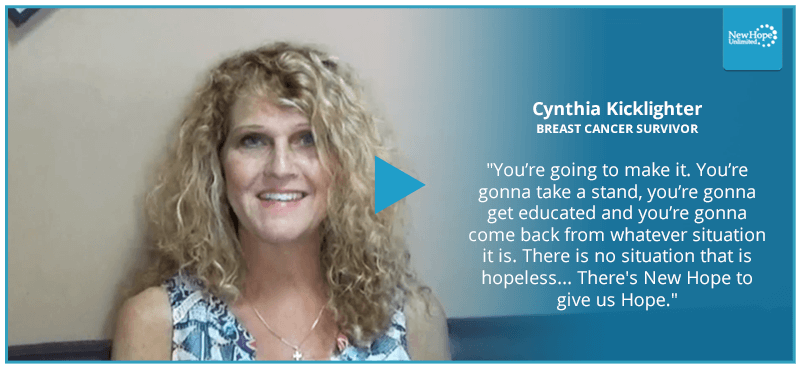 What is a Nonseminomatous Germ Cell Tumor (NGCT)?
Thriving — not just surviving — begins with knowing vital information about your disease and the holistic cancer treatment options available to you.
Nonseminomatous germ cell tumors are malignant (cancerous) tumors commonly found in the pineal gland in the brain, in the abdomen, or in the mediastinum. These masses originate from cells that were intended to form sex cells such as sperms or eggs. NGCTs are often large and have a tendency to metastasize (spread) faster than seminomas—another type of cancerous germ cell tumor. Mixed.
Currently, what causes the mutation that leads to the development of a nonseminomatous germ cell tumor is unknown.
What are the Signs of a Nonseminomatous Germ Cell Tumor?
The cancer care team at New Hope Unlimited specializes in a state-of-the-art combination of conventional and alternative treatments that aim to reverse the symptoms of nonseminomatous germ cell tumors, including:
A sizeable lump in the affected area
Chest pains and breathing difficulties, which may signal a germ cell tumor in the abdomen or mediastinum
Elevated levels of alpha-fetoprotein (AFP), a tumor marker
Elevated levels of the hormone beta-human chorionic gonadotropin (BhCG)
Elevated levels of lactate dehydrogenase (LDH)
How Do Doctors Diagnose an NGCT?
The following diagnostic procedures can help evaluate a suspicious-looking growth, determine its extent, and produce accurate findings that may improve your prognosis:
Medical history and physical exam
Blood tests to check for elevated levels of AFP, BhCG, and LDH
X-rays of the stomach and mediastinum
Computed tomography (CT) scan
Magnetic resonance imaging (MRI) scan
If your doctor diagnosed you with a nonseminomatous germ cell tumor, the next most important step is to plan your treatment.
Choose New Hope Unlimited — Your Customized Cancer Treatment Provider
Receive 100 percent personalized nonseminomatous germ cell tumor treatment from a team of some of the most skilled and experienced medical professionals in conventional and holistic medicine. Our care team, which includes certified medical oncologists and an extensively trained support staff, will collaborate closely to develop a targeted NGCT treatment that avoids compromising your healthy cells. Yes, you do have non-invasive and less harmful options to mainstream cancer treatments. Read about our innovative treatment strategy here.
Our Approach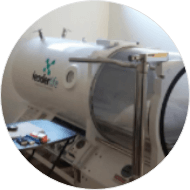 Advanced Treatments for Nonseminomatous Germ Cell Tumors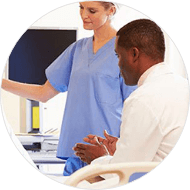 Top-Rated Physicians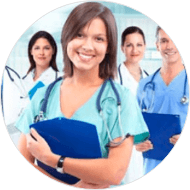 Personal Care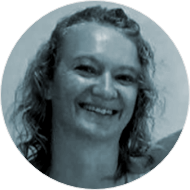 Patient Satisfaction
Our Patient-Centric Medical Facilities
At New Hope Unlimited, we pride ourselves in providing superior comfort, cleanliness, and cancer care at our 8,000 square foot medical treatment center in San Luis Rio Colorado, Mexico. We worked with renowned architects and contractors to create the ideal space for recovery, which includes state-of-the-art lounge areas and spacious private in-rooms that assure the comfort of our patients and their loved ones.
To make our patients feel right at home, we equip each private ward with high-definition U.S. television, quality bedding, and high-speed internet connection. And with proper nutrition playing a vital role in cancer recovery, New Hope Unlimited also fulfills the dietary needs of each patient using fresh, organic produce to prepare breakfasts, lunches, snacks, and dinners.
Comfort and cleanliness are also strictly implemented in our medical treatment rooms, which are equipped with the latest medical supplies and technology to provide the highest standard of care and treatment. Our medical center also has an in-house Hyperbaric Chamber, a well-established therapy for decompression sickness, exclusively available for our patients' use.
Further, New Hope Unlimited has maintained its exceptional partnership with Hospital Migoo, a medical group composed of certified physicians and specialists committed to our patients' care and well-being.
Stories of New Hope
Life-changing tales of our cancer patients and survivors.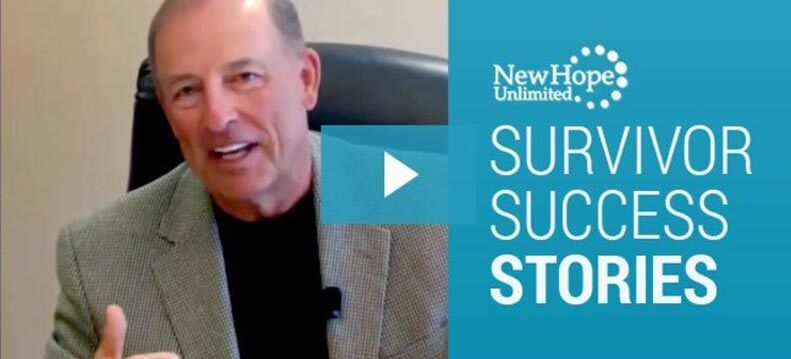 More Cancer Survivor Testimonials ►
FAQs
1. What is the difference between seminoma and nonseminoma?
In contrast to seminomas, nonseminomatous germ cell tumors are usually more heterogeneous with frequent cystic areas or calcification. They can be more aggressive than seminomas, and invasion of the tunica (a membranous sheath surrounding or lining an organ) is a common complication of an NGCT.
2. What specific treatments does New Hope Unlimited offer?
Depending on your unique cancer case, the comprehensive treatments we may recommend include Live Cell Therapy to strengthen your immune system and enhance energy levels, among other benefits; as well as Nutrient Supplementation to prevent malnutrition — a prevalent cause of cancer-related death. Click here for more information on the alternative NGCT treatments you may receive.
WE'D LOVE TO HEAR FROM YOU! REQUEST FOR A CONSULTATION
STOP FEELING HELPLESS TO YOUR DISEASE... YOU STILL HAVE OPTIONS!
Schedule an appointment with New Hope