Multiple Myeloma Alternative Treatments That Work
Be a multiple myeloma survivor. At New Hope Unlimited, our administrative and medical teams are dedicated to provide the most comprehensive treatments that:
Stimulates spontaneous tumor regression
Rebuilds the immune system to fight cancer recurrence
Advocates fewer side effects than conventional medicine
Improves quality of life
Restore Your Body's Disease-Free Condition
What Patients Say About Cancer Treatment at New Hope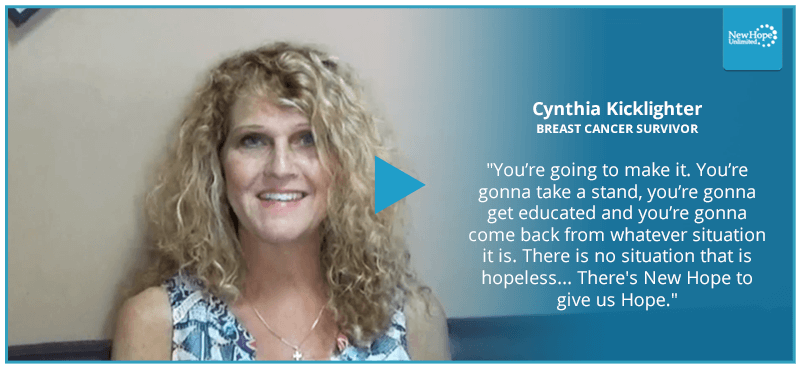 What Is Multiple Myeloma?
Battling cancer begins with being armed with essential information about the disease.
Multiple myeloma is blood cancer related to leukemia and lymphoma. In this disease, the plasma cells (a type of white blood cell) multiply and grow out of control, leading to an accumulation or overflow of cancer cells in the bone marrow. Eventually, blood cancer cells overwhelm healthy cells, and the body becomes unable to produce disease-fighting antibodies. Instead, it creates harmful proteins that reduce kidney functions and cause other signs and symptoms.
Multiple Myelomas We Treat at New Hope
There are many different types of multiple myeloma. In general terms, the two types of multiple myeloma are:
Hyperdiploid (HMM)
With hyperdiploid, myeloma cells have excess chromosomes. It is usually less aggressive and accounts for about 45 percent of multiple myeloma cases in the United States.
Non-hyperdiploid or hypodiploid
Non-hyperdiploid myeloma cells have fewer chromosomes than normal. It is more aggressive than hyperdiploid and affects about 40 percent of multiple myeloma patients.
Multiple Myeloma Symptoms
Early multiple myeloma tumors rarely manifest themselves. When signs and symptoms occur, they vary for each individual and may include:
Bone pain, particularly in the back or chest
Unexplained bone fractures, usually in the spine
Frequent infections or fevers
Fatigue or feeling of weakness
Shortness of breath
Unintended weight loss
Nausea
Loss of appetite
Mental confusion
Constipation
Excessive thirst and urgency to urinate
Take note that these signs of multiple myeloma may suggest other health problems. Discuss any symptoms with a doctor to receive an accurate diagnosis.
Multiple Myeloma Causes
The exact cause of multiple myeloma is not understood. However, specific factors can make someone more likely to develop the disease. For example, people with solitary plasmacytoma or monoclonal gammopathy of undetermined significance (MGUS) are at higher risk. Other uncontrollable factors for multiple myeloma include being older than 65 and having a family history of blood cancers. Further, African-American males are twice as likely as white Americans to develop the disease. Radiation exposure and obesity are the only known controllable factors that may reduce one's risk of multiple myeloma if avoided.
Multiple Myeloma Diagnosis
Tests for multiple myeloma begin with your doctor asking questions about your health and medical history. If any symptoms signal multiple myeloma, your doctor may use one or more of the following tests to arrive at an accurate diagnosis:
Blood or immunofixation (IFE) test
Urine test
Bone marrow aspiration
Bone density scans
X-rays
Magnetic resonance imaging (MRI) scans
Positron emission tomography (PET) scans
Biopsy
Why Choose New Hope Alternative Treatments for Multiple Myeloma
Is your body not responding well to conventional multiple myeloma treatments? Sometimes, treatments for this aggressive cancer of the blood may continue for extended periods with repeated recurrences. For this very reason, our teams of medical experts design personal, customized care plans that not only focus on your disease — but also your psychological wellness to give you the best chance at a full and healthy recovery. Click Here to learn more.
Our Promise
Advanced Cancer Treatments
Top-Rated Physicians
Personal Care
Patient Satisfaction
Our Top-of-the-Line Medical Facilities
At New Hope Unlimited, we pride ourselves in providing superior comfort, cleanliness, and cancer care at our 8,000 square foot medical treatment center in San Luis Rio Colorado, Mexico. We worked with renowned architects and contractors to create the ideal space for recovery, which includes state-of-the-art lounge areas and spacious private in-rooms that assure the comfort of our patients and their loved ones.
To make our patients feel right at home, each private ward is equipped with high-definition U.S. television, quality bedding, and high-speed internet connection. And with proper nutrition playing a vital role in cancer recovery, New Hope Unlimited also fulfills the dietary needs of each patient using fresh, organic produce to prepare breakfasts, lunches, snacks, and dinners.
Comfort and cleanliness are also strictly implemented in our medical treatment rooms, which are equipped with the latest medical supplies and technology to provide the highest standard of care and treatment. Our medical center also has an in-house Hyperbaric Chamber, a well-established therapy for decompression sickness, exclusively available for our patients' use.
Further, New Hope Unlimited has maintained its exceptional partnership with Hospital Migoo, a medical group comprised of certified physicians and specialists committed to our patients' care and well-being.
Stories of New Hope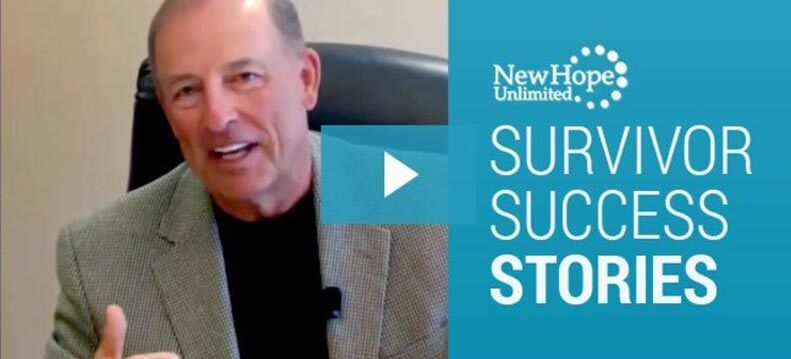 More Cancer Survivor Testimonials ►
FAQs
1. What should I know about multiple myeloma prognosis?
Early multiple myeloma has a 71 percent five-year survival rate, according to the American Society of Clinical Oncology. If cancer spreads to a distant part of the body, the five-year survival rate is 48 percent.
2. Is myelodysplastic syndrome contagious?
Click here to learn about our combination of conventional, alternative, and holistic therapies for multiple myeloma.
WE'D LOVE TO HEAR FROM YOU! REQUEST FOR A CONSULTATION
STOP FEELING HELPLESS TO YOUR DISEASE... YOU STILL HAVE OPTIONS!
Schedule an appointment with New Hope