Alternative Treatments for Extragonadal Germ Cell Tumors: Expert Care That Works
Be a cancer survivor.
At New Hope Unlimited, our administrative and medical teams are dedicated to providing the most comprehensive treatments that:
Stimulates spontaneous tumor regression
Rebuilds the immune system to fight cancer recurrence
Advocates fewer side effects than mainstream medicine
Improves quality of life
Restore Your Body's Disease-Free Condition
What Patients Say About Cancer Treatment at New Hope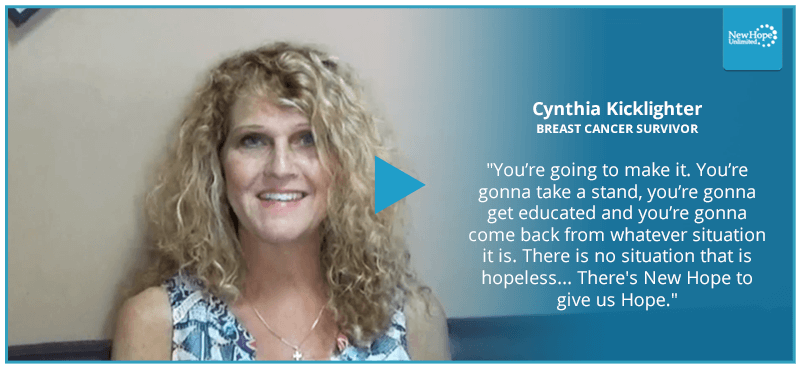 What are Extragonadal Germ Cell Tumors?
Understanding the characteristics of your disease is the first step toward cancer remission.
Extragonadal germ cell tumors (EGGCTs) arise from developing sperm or egg cells that travel from the gonads (sex organs) to other parts of the body. These malignant or cancerous growths may start growing anywhere in the body, although they often begin in organs such as the pineal gland in the brain, the area between the lungs (mediastinum), or the back wall of the abdomen (retroperitoneum).
What are the Types of Extragonadal Germ Cell Tumor?
Here at New Hope Unlimited, we take pride in being leading providers of comprehensive and non-invasive treatments that address malignant extragonadal germ cell tumors. EGGCTs are divided into two types:
Seminoma
A seminoma is a germ cell tumor that occurs in the testicle, mediastinum, or other extra-gonadal locations. With a survival rate above 95 percent if diagnosed early, this cancerous neoplasm is one of the most treatable and curable cancers.
Nonseminoma
A nonseminoma is a form of testicular cancer that develops in specialized sex cells called germ cells, which is responsible for creating sperm. Embryonal carcinoma, yolk sac tumor, teratoma, and choriocarcinoma are examples of nonseminomas.
Addressing the Signs of Extragonadal Germ Cell Tumors
As an alternative cancer treatment center, among our missions is to reverse the following extragonadal germ cell tumor symptoms:
Breathing problems
Chest pains
Persistent coughing
Frequent fevers
Headaches
Fatigue
Difficulty walking
Changes in vision
Changes in bowel habits
What Caused Your Cancer?
What causes extragonadal germ cell tumors is unknown. Currently, the only identified risk factor for extragonadal germ cell tumors is Klinefelter syndrome, which is associated with mediastinal nonseminomatous germ cell tumors that are distinguished by their location on the midline from the pineal gland to the tailbone at the bottom of the spine (coccyx).
How Do Doctors Confirm a Cancer Diagnosis?
Prognosis describes how severe your cancer is and your chances for survival. Fortunately, an effective means of improving your extragonadal germ cell tumor prognosis and life expectancy is to receive an early and accurate diagnosis.
The following diagnostic tests will help your doctor detect EGGTCs:
Medical history and physical exam
Chest X-rays
Serum tumor marker test, including:
Computerized tomography (CT) scans
Sample tissue removal for testing (biopsies), such as:

Excisional biopsy
Incisional biopsy
Fine-needle aspiration (FNA) biopsy
Core biopsy
After receiving an extragonadal germ cell tumor diagnosis, the next most important step is to plan your treatment with New Hope Unlimited.
Why Choose Us for Extragonadal Germ Cell Tumor Alternative Treatment?
Our extensively trained and seasoned cancer care team includes medical specialists in both conventional and holistic extragonadal germ cell tumor treatments, allowing us to give you 100 percent customized care. Further, we integrate cutting-edge technologies and non-invasive cancer therapies to provide the most comprehensive treatment with the least impact on your physical, emotional, and spiritual health. Learn more about our treatment strategy here.
Our Approach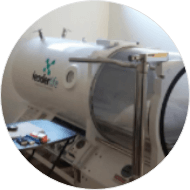 Advanced Treatments for Extragonadal Germ Cell Tumor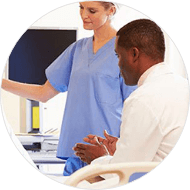 Top-Rated Physicians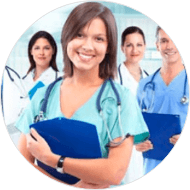 Personal Care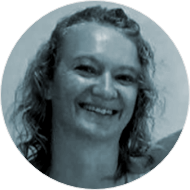 Patient Satisfaction
Our Patient-Centric Medical Facilities
At New Hope Unlimited, we pride ourselves in providing superior comfort, cleanliness, and cancer care at our 8,000 square foot medical treatment center in San Luis Rio Colorado, Mexico. We worked with renowned architects and contractors to create the ideal space for recovery, which includes state-of-the-art lounge areas and spacious private in-rooms that assure the comfort of our patients and their loved ones. To make our patients feel right at home, we equip each private ward with high-definition U.S. television, quality bedding, and high-speed internet connection. And with proper nutrition playing a vital role in cancer recovery, New Hope Unlimited also fulfills the dietary needs of each patient using fresh, organic produce to prepare breakfasts, lunches, snacks, and dinners. Comfort and cleanliness are also strictly implemented in our medical treatment rooms, which are equipped with the latest medical supplies and technology to provide the highest standard of care and treatment. Our medical center also has an in-house Hyperbaric Chamber, a well-established therapy for decompression sickness, exclusively available for our patients' use. Further, New Hope Unlimited has maintained its exceptional partnership with Hospital Migoo, a medical group composed of certified physicians and specialists committed to our patients' care and well-being.
Stories of New Hope
Life-changing tales of our cancer patients and survivors.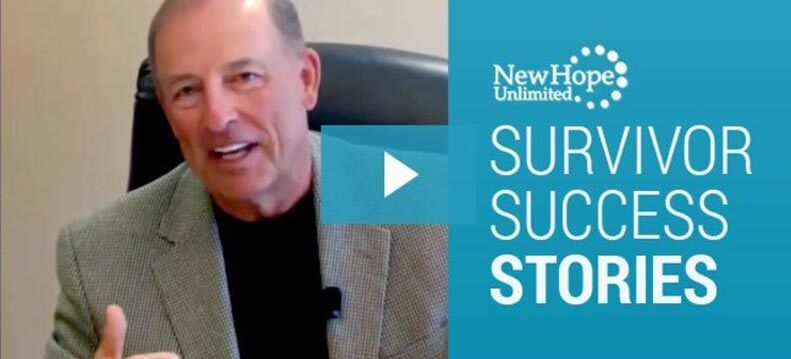 More Cancer Survivor Testimonials ►
FAQs
1. Who is at Risk for Extragonadal Germ Cell Tumor?
Aside from having Klinefelter syndrome, the risk factors for malignant extragonadal germ cell tumors include being male, as well as being 20 years old or older.
2. What specific treatments does New Hope Unlimited offer?
From oxygenating therapy to holistic pain management techniques,
read our Treatments for Cancer page
to read about the alternative extragonadal germ cell tumor treatments you may receive.
WE'D LOVE TO HEAR FROM YOU! REQUEST FOR A CONSULTATION
STOP FEELING HELPLESS TO YOUR DISEASE... YOU STILL HAVE OPTIONS!
Schedule an appointment with New Hope