Holistic Treatments for Brain Metastases Symptoms
At New Hope Unlimited, our administrative and medical teams are dedicated to provide the most comprehensive treatments that:
Stimulates spontaneous tumor regression
Rebuilds the immune system to fight cancer recurrence
Advocates fewer side effects than conventional medicine
Restore Your Body's Disease-Free Condition
What Patients Say About Cancer Treatment at New Hope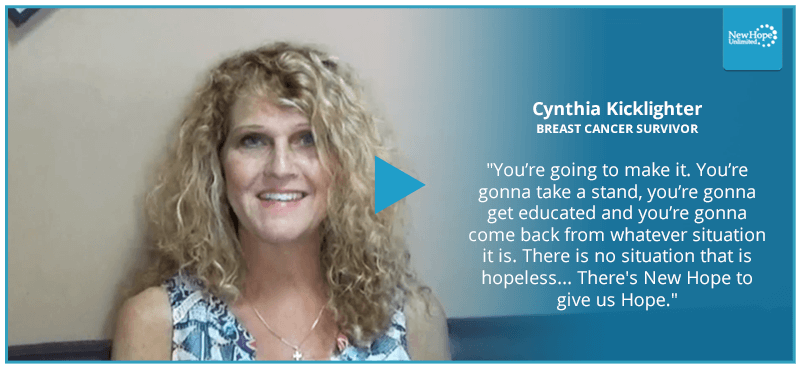 What Are Brain Metastases? Understand Your Disease
As a malignant (cancerous) tumor grows, cancer cells may break through the walls of an organ, allowing the blood or lymphatic system to transport them to other parts of the body. This is referred to as metastasis or metastases, in which there are multiple areas of spread.
Some cancers are more inclined to spread to the brain than others, including carcinoma of the lung, breast, skin, kidney, and colon. Metastases mostly occur in the cerebrum, the largest and topmost part of the brain. Less often, cancer can also spread to the cerebellum and brainstem.
Brain Metastases Symptoms
Signs of brain metastases vary depending on the tumor size, number, location, and growth rate. The most common indication is a recurring headache, which may be caused by a tumor pressing on the brain.
Other signs of brain metastases include:
Seizures
Nausea and vomiting
Numbness or weakness in some parts of the body
Puzzlement or confusion
Changes in behavior and personality
Loss of bladder or bowel control (incontinence)
Issues with balance and coordination
Problems with speech
Difficulties swallowing
These symptoms may also result from conditions other than brain metastases. See your general practitioner to get a proper diagnosis.
Detection and Diagnosis
Your doctor may use a number of tests and procedures to detect brain metastases, including:
Medical history analysis
Neurological exam to test your vision, hearing, balance, strength, and reflexes
Blood tests
Computed tomography (CT) scan
Magnetic resonance imaging (MRI) scan
Biopsy
Brain Metastases Alternative Treatments
New Hope Unlimited has dedicated years to developing treatment strategies that may reverse brain metastases symptoms and restore the body's natural defense systems. Our alternative therapies also improve emotional and spiritual wellness to rehabilitate the mind and body's pre-cancer state. With our holistic methods and care, it is never too late to defeat your disease.
Our Promise
Advanced Cancer Treatments
Top-Rated Physicians
Personal Care
Patient Satisfaction
Our Medical Facilities
At New Hope Unlimited, we pride ourselves in providing superior comfort, cleanliness, and cancer care at our 8,000 square foot medical treatment center in San Luis Rio Colorado, Mexico. We worked with renowned architects and contractors to create the ideal space for recovery, which includes state-of-the-art lounge areas and spacious private in-rooms that assure the comfort of our patients and their loved ones.
To make our patients feel right at home, each private ward is equipped with high-definition U.S. television, quality bedding, and high-speed internet connection. And with proper nutrition playing a vital role in cancer recovery, New Hope Unlimited also fulfills the dietary needs of each patient using fresh, organic produce to prepare breakfasts, lunches, snacks, and dinners.
Comfort and cleanliness are also strictly implemented in our medical treatment rooms, which are equipped with the latest medical supplies and technology to provide the highest standard of care and treatment. Our medical center also has an in-house Hyperbaric Chamber, a well-established therapy for decompression sickness, exclusively available for our patients' use.
Further, New Hope Unlimited has maintained its exceptional partnership with Hospital Migoo, a medical group comprised of certified physicians and specialists committed to our patients' care and well-being.
A Message from Our Patients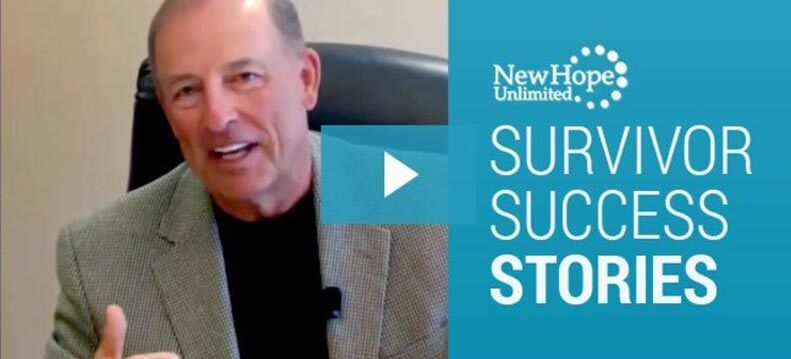 More Cancer Survivor Testimonials ►
FAQs
1. How common are brain metastases?
Metastatic tumors are among the most common mass lesions in the human brain. In the United States, around 98,000 to 170,000 cases occur each year, which is about 25% to 45% of all cancer patients.
2. Are single or multiple brain metastases more prevalent?
50% of the time, a single metastasis appears in the brain. For the other half of patients, multiple brain metastases develop.
3. Are brain metastases curable?
If diagnosed and treated early, brain metastases typically respond well to therapy. Holistic treatments may help relieve symptoms, slow tumor progression, and improve quality of life.
WE'D LOVE TO HEAR FROM YOU! REQUEST FOR A CONSULTATION
STOP FEELING HELPLESS TO YOUR DISEASE... YOU STILL HAVE OPTIONS!
Schedule an appointment with New Hope