Alternative Treatments That Address the Cause of Adult Neuroblastoma
Survive your disease. At New Hope Unlimited, our administrative and medical teams are dedicated to provide the most comprehensive treatments that:
Stimulates spontaneous tumor regression
Rebuilds the immune system to fight cancer recurrence
Advocates fewer side effects than conventional medicine
Improves quality of life
Restore Your Body's Disease-Free Condition
What Patients Say About Cancer Treatment at New Hope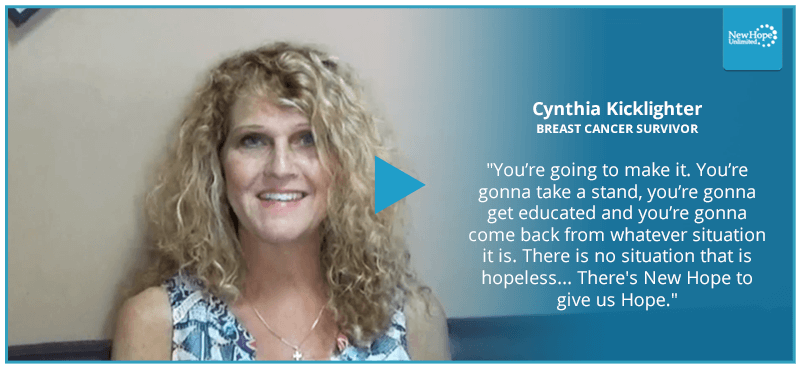 What Is Neuroblastoma?
Battling cancer begins with being armed with essential information about the disease.
Adult neuroblastoma, an extreme case of disease in which malignant tumors form in the sympathetic nervous system. The sympathetic nervous system is part of the autonomic nervous system responsible for controlling several body functions, such as breathing, digestion, heart rate, and blood pressure. Most cases of neuroblastoma begin in the adrenal glands, abdomen, or nerve cells next to the spinal cord (ganglia). Some occur in the neck, chest, or spine.
Adult Neuroblastoma Symptoms
Signs of neuroblastoma vary depending on where the tumor is, its size, whether cancer has spread, and if it is producing hormones. Early or advance neuroblastoma may manifest in:
Quick bruising or bleeding
Severe watery diarrhea
Loss of appetite and weight loss
Lumps in the abdomen, lower back, chest, or neck
Bone pain (caused by cancer spreading to the bone)
Dark circles under or around the eyes
Bulging eyes and drooping eyelids
Convulsive muscle movement
Shortness of breath
Breathing problems or coughing
Difficulty swallowing
Weakness or paralysis of the lower extremities
Fever, anemia, and high blood pressure
Swelling of legs or scrotum
Problems with urination or bowel movements
Headaches and dizziness
Weakness or paralysis
Petechiae (flat, pinpoint, red spots under the skin caused by bleeding)
Swelling of the stomach, ankles, feet, legs, or scrotum
These symptoms do not always suggest neuroblastoma and may signal a less serious condition. Consult your GP immediately to rule out any health concerns.
Adult Neuroblastoma Causes
Neuroblastoma begins in immature nerve cells (neuroblasts), which a fetus develops during its time in the womb. As the fetus matures, neuroblasts eventually become nerve cells, fibers, and the cells that make up the adrenal glands. Most neuroblasts mature before birth, though some appear in newborns. In most cases, these neuroblasts mature or disappear. Others, however, form a tumor called neuroblastoma.
It is not clear what causes the initial genetic mutation that leads to neuroblastoma. However, people with a family history of neuroblastoma may be more likely to develop the disease.
Detection and Diagnosis
Your general practitioner may order one or more of the following diagnostic tests to find out if you have neuroblastoma and if it has spread:
Medical history and physical exam
Blood chemistry studies
Twenty-four-hour urine test
Neurological exam
Bone marrow aspiration and biopsy
X-ray
Ultrasound
Computed tomography (CT) scan
Immunohistochemistry study
Why Choose New Hope for Neuroblastoma Alternative Treatments
A highly specialized team of medical and administrative experts care for each neuroblastoma patient at our 8,000 square foot treatment facility. New Hope Medical Center is an authority in alternative cancer protocols, using only the most advanced technology and techniques to penetrate the root of cancer. Are you ready to be one step closer to beating neuroblastoma? Click Here to learn more.
Our Promise
Advanced Cancer Treatments
Top-Rated Physicians
Personal Care
Patient Satisfaction
Our Top-of-the-Line Medical Facilities
At New Hope Unlimited, we pride ourselves in providing superior comfort, cleanliness, and cancer care at our 8,000 square foot medical treatment center in San Luis Rio Colorado, Mexico. We worked with renowned architects and contractors to create the ideal space for recovery, which includes state-of-the-art lounge areas and spacious private in-rooms that assure the comfort of our patients and their loved ones.
To make our patients feel right at home, each private ward is equipped with high-definition U.S. television, quality bedding, and high-speed internet connection. And with proper nutrition playing a vital role in cancer recovery, New Hope Unlimited also fulfills the dietary needs of each patient using fresh, organic produce to prepare breakfasts, lunches, snacks, and dinners.
Comfort and cleanliness are also strictly implemented in our medical treatment rooms, which are equipped with the latest medical supplies and technology to provide the highest standard of care and treatment. Our medical center also has an in-house Hyperbaric Chamber, a well-established therapy for decompression sickness, exclusively available for our patients' use.
Further, New Hope Unlimited has maintained its exceptional partnership with Hospital Migoo, a medical group comprised of certified physicians and specialists committed to our patients' care and well-being.
Stories of New Hope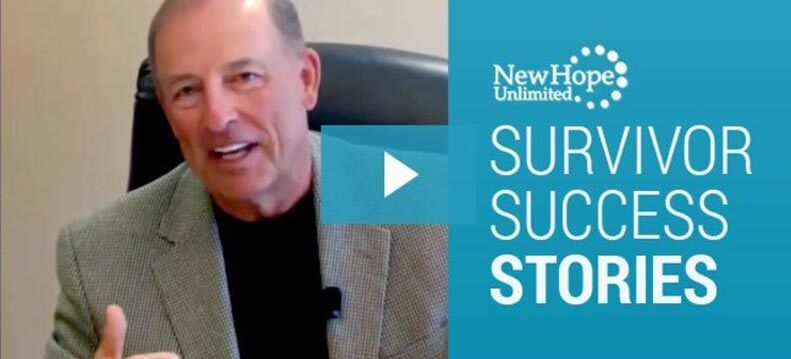 More Cancer Survivor Testimonials ►
FAQs
1. What specific treatments does New Hope offer?
Click here to learn about our combination of conventional, alternative, and holistic therapies for neuroblastoma.
2. How do alternative cancer doctors help people manage chronic pain?
New Hope creates personalized pain management treatment plans that take into account the root causes of each patient's pain and all its manifestations. We use various combinations of dietary recommendations and nutritional supplements, along with botanical medicines, to help reduce inflammation and any pain cancer symptoms cause.
WE'D LOVE TO HEAR FROM YOU! REQUEST FOR A CONSULTATION
STOP FEELING HELPLESS TO YOUR DISEASE... YOU STILL HAVE OPTIONS!
Schedule an appointment with New Hope